Meet Otieno Terry
From bulldog to big time musician.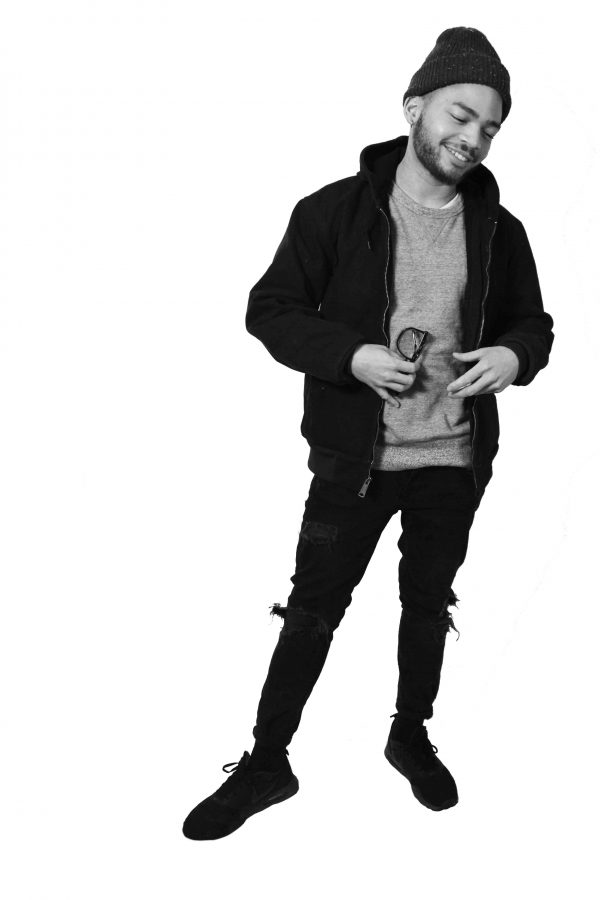 Photo by Ruby Seiwerath
Otieno Terry graduated from Garfield in 2011. As a young, local musician, Otieno shared insight on his path through Garfield and into the music industry.
What did you do after you graduated?
After I graduated I went to school for a little while. I was a busser at a restaurant on Capitol Hill. I was going to Bellevue College for a year and then I wasn't happy so I left Bellevue and quit my job. I went to Seattle Central and then I dropped out and started doing music full time. I might go back, but this is working right now.
Were you involved in any music programs at Garfield?
I was in vocal jazz choir with Ms.Burton. I was in the music room all the time playing piano or secretly recording.
How did your time at GHS shape you?
It really gave me perspective on networking and the world. I didn't know this until leaving but it helped me understand the importance of relationships. It disciplined me. It was very humbling. I learned a lot about the world that I'm living in now, seeing the systematic "-isms": racism, sexism, seeing them here in a much smaller environment. It definitely gave me a foundation in being able to deal with it in the industry that I'm in now.
In 2014 you won the EMP music competition Sound Off! What kind of platform did that give you and how did it help get you to where you are now? What are you doing now?
It provided me with a band. I met my manager. It was a great platform and it opened a lot of doors and put a lot of eyes on my work. It really got a ball rolling for me and introduced me to the world of performing and being present in the music scene. I am full time music right now. I also teach. I do a lot of work through nonprofits like 4Culture and Arts Corps. Last summer I did a hip hop artist residency. I do a lot of youth mentoring when it comes to teaching young people about systematic racism and undoing the prison industrial complex.
What challenges have you faced trying to make it in the Seattle music scene?
The scene here is like Garfield, it's pretty cliquish. Not everyone wants to open their doors to the new kids on the block. My biggest challenge was overcoming my anxiety and insecurity in myself. It's not always about what you are able to do but who you know and the relationships you have. I'm not always the best at getting outside of my shell when it comes to connecting to other artists.
What advice do you have for aspiring musicians at Garfield?
Keep going. Really get into it. Stay present in your music, and your art and your craft. Stay humble and stay willing. Don't stop practicing. That's been tough for me because the business gets very heavy. The work around the music gets heavy so it's important to stay connected to the inner child and the inner music and the reason why you do what you do in the first place.
Your song See the End with Sol addresses current social and racial issues. How do you use music as a platform to share your voice and influence others?
I believe that through my art and what I've learned and what I'm passionate about, finding the courage to be able to speak about the things that I'm really not cool with (racism, sexism and all the -isms that are suppressive or oppressive). I use music as a way to challenge the way people think and feel. I've used music to bring people together. I feel like a lot of the issues come from us having apathy and not having the will to congregate or the will to tell people how we really feel. I would like for my music to inspire people to speak their truth, to be a part of the change they want to see.
What inspires your music? What impact do you want your songs to have?
My biggest inspirations are love, life experiences, fantasy, reality and science fiction. I would like to be able to say that, in the end, I help people feel. I hope I can challenge and bring up something, because often we hear things and we absorb things and they just kind of become a part of us and it becomes normalized. I'd like to have some sort of impact that's different, that inspires some different way of thinking, some sort of change.
What songs do you think Garfield students should be listening to right now? 
UMI says by Mos Def (the whole album: Black on Both Sides) and To Pimp a Butterfly by Kendrick Lamar.
Anything you want to plug?
Right now I'm working on my first solo album, The Woods, which I started producing in the music room at Garfield after school.
Leave a Comment