Look Back At It
What was Garfield like before we got here?
Emily McLaughlin graduated  from Garfield in 1995,  and now works in theatre while contiuing her work in visual art.
What type of activities were you involved in at Garfield?
I did writing for the Pen, and at one point I was also apart of the AIDS Education program. It was partnered with Planned Parenthood, that was just down the street at the time, so we did things like sex education and contraception options. But poetry was my main thing, I went to a lot of poetry slams and events outside of school and took poetry classes at El Centro de la Raza. I did my own artwork, there wasn't a lot of art at Garfield at the time, so I didn't do much of it there. I was involved in theatre, that was before the renovation of the school so it was in the auditorium which at the time only fit maybe 300 people, so you couldn't have much. I wasn't into music, but I loved the jazz band and the orchestra.
What did you like about Garfield?
I really liked the people and the interesting mix of cultures and backgrounds. From talking to other people, it sounds like Garfield was not the  typical  high school experience. I  honestl felt that there was lots of groups of people that you could talk to and get to know their world view. It sounds like at other places there is much more of a homogeneous student body.
What do you do now and what do you like about it?
I work at the Seattle Children's Theatre, I'm a fulltime wardrobe staff member. I work in other theatres around town, mostly in wardrobe or as stagehand. I'm also a visual artist, my work is in galleries around town. During the summer I'm one of the costume designers for SCT's  summer season, I've also done a lot of costume design around town. I like the fact that I work in hands on creative work. I get to use my hands, my mind, and my soul. I get to work with lots of amazing people.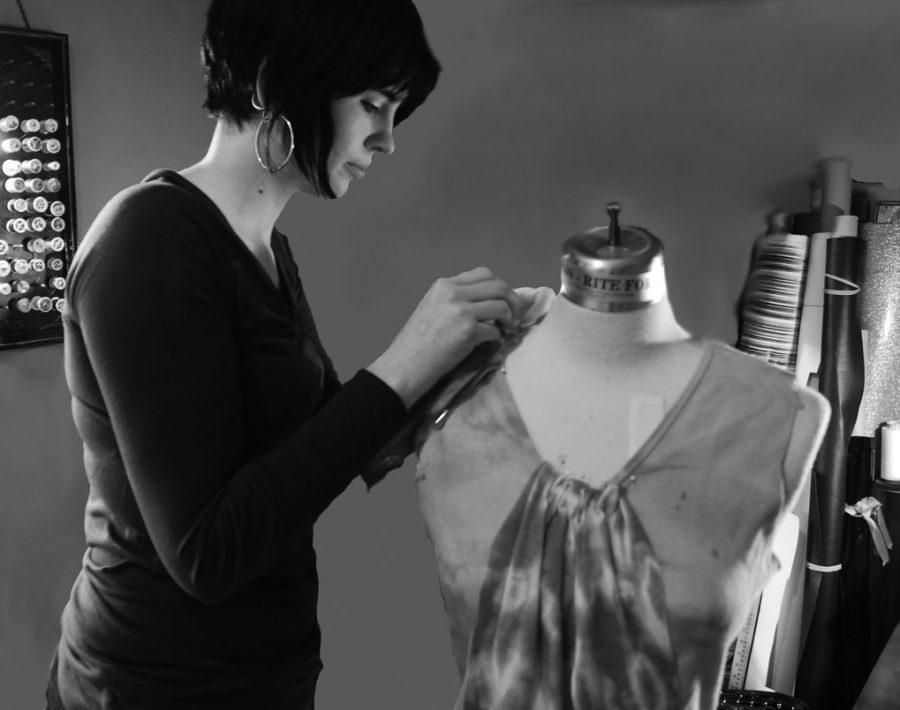 What was the highlight of your Garfield experience?
Well, graduation was fun. Especially after a year of Running Start and not being at Garfield much of my senior year, being around my friends was amazing and we had a really good time together, whether it was at theatre of after school, it was great. Overall I loved it.
Leave a Comment