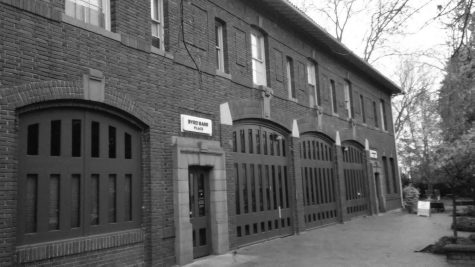 Dominic Sullivan, Writer

January 10, 2020
"THE AMOUNT OF TIME I'VE BEEN HERE FOR THE LAST 4 YEARS, THERE HAS BEEN A HUGE SHIFT IN OUR CLIENT BASE," BECKER SAID. "A LOT OF OUR CLIENTS THAT USED TO BE OUR NEIGHBORS ARE NOW TRAVELING TO US, NO LONGER AN EASY WALK AWAY."
Devon Ling-Efird and Grace Chinowsky

January 8, 2020
Wintertime is a season full of tradition and culture, whether it be a time to celebrate your faith or spend time with family and friends. In this years' Messenger Holiday Page, we reached out to the Garfield student body to capture the traditions that are not always represented. Unfortunatel...
January 8, 2020
Rant: (Read in spoken word) Snow days? More like *pause* NO days, Coming in for extra *snap* summer days. Two inches of snow, and now I know I have to come in *snap snap* On summer break.  Thank you. Basically, if you didn't understand my poem, I don't like snow snow days....