Both basketball teams and their numerous state championships are sacred at Garfield. But what does it take to stay at that elite level? Last year, the varsity boys' basketball team had 10 seniors. This year, JV players will be brought up to defend the state championship, however new faces may play a larger role.
Recruiting players happens in the NBA but can also happen at a high school level. In high school recruiting is controversial, and sometimes against regulations but if a student follows protocol and doesn't transfer for any reason related to athletics, it is considered valid. The Washington Interscholastic Activities Association (WIAA) handbook states, "Coaches must not recruit, or otherwise manipulate eligibility standards for the enrollment of student-athletes," as to protect "students who have previously participated in athletic competition at a member school from being replaced by students who transfer." Any student in the Seattle Public Schools district can appeal to transfer schools if they provide a "hardship" that is detrimental to their emotional or physical health, or if they move to their choice school's designated zone. If they transfer without moving their family unit, the student must play at the sub-varsity level for a year, or once again make an appeal.
Marcel Jones, a junior at Garfield, transferred his sophomore year from Franklin where he played varsity basketball. Jones started the 2022-23 season on Garfield's junior varsity team and halfway through began playing up for varsity. To transfer schools without moving their family unit, the student must have a strong need to switch schools, not relating to sports. "I had horrible grades freshman year and it was just a bad environment around me," Jones said. "It's hard to focus, hard to enjoy going to school because it's just depressing." Jones also made a successful appeal to play on varsity without attending the school for a year.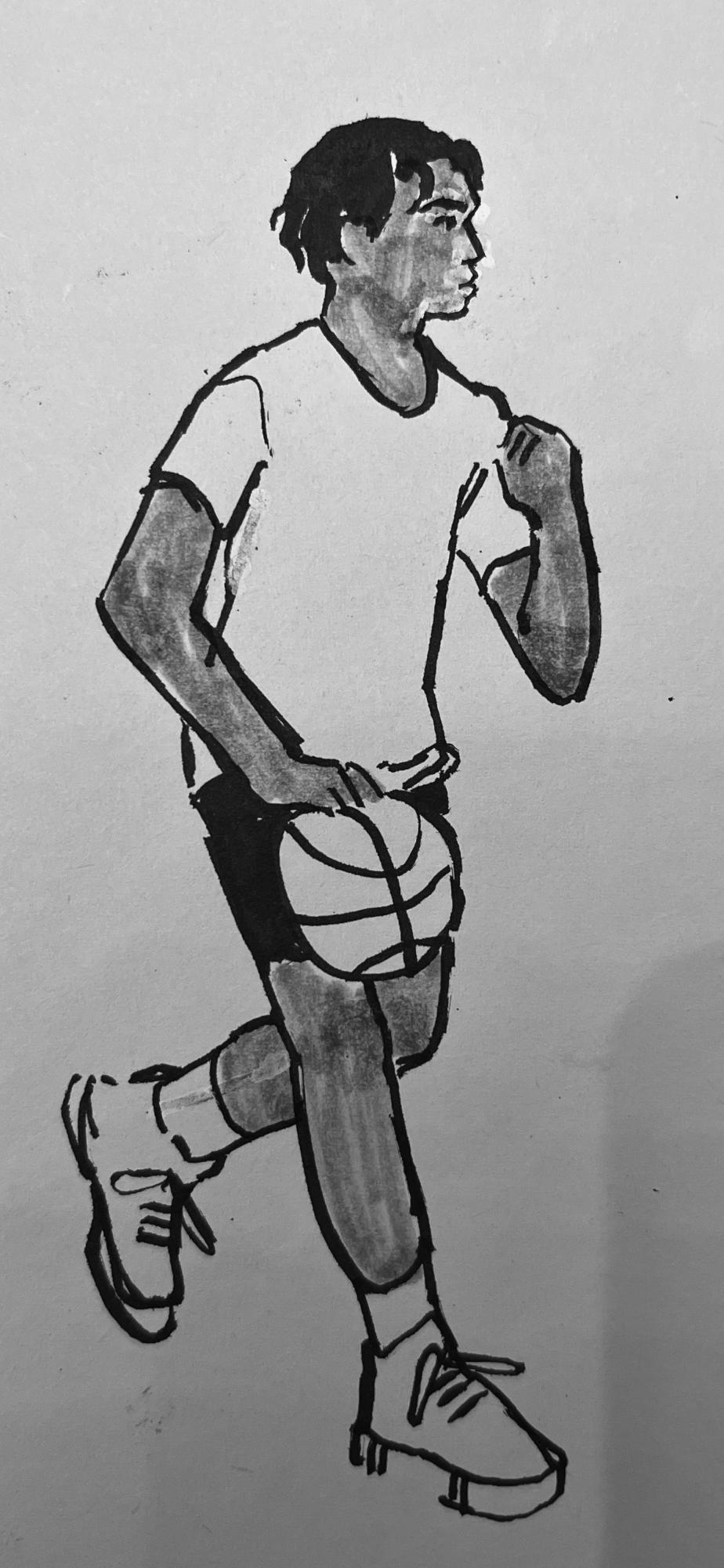 Senior Ishe Kanhukamwe played on varsity at Eastside Catholic last year and transferred for a similar reason. "I didn't come strictly for basketball at all. I would say I came more for a new change of scenery, as in diversity at school," Kanhukamwe said. Brandon Roy, the head coach of boys' varsity, is a former NBA player and has connections other high school coaches might not, which doesn't go unnoticed by his players.
With around 50 boys trying out for a spot on one of three teams, competition is high, and being on varsity could mean getting a D1 offer, especially with Brandon Roy coaching. "College coaches come to your open gyms, you get to talk to college coaches…  college coaches come to your games," Jones said. "You have a lot of great players that are either coming up from JV or returning or transferring … there's just a lot of players fighting for a position."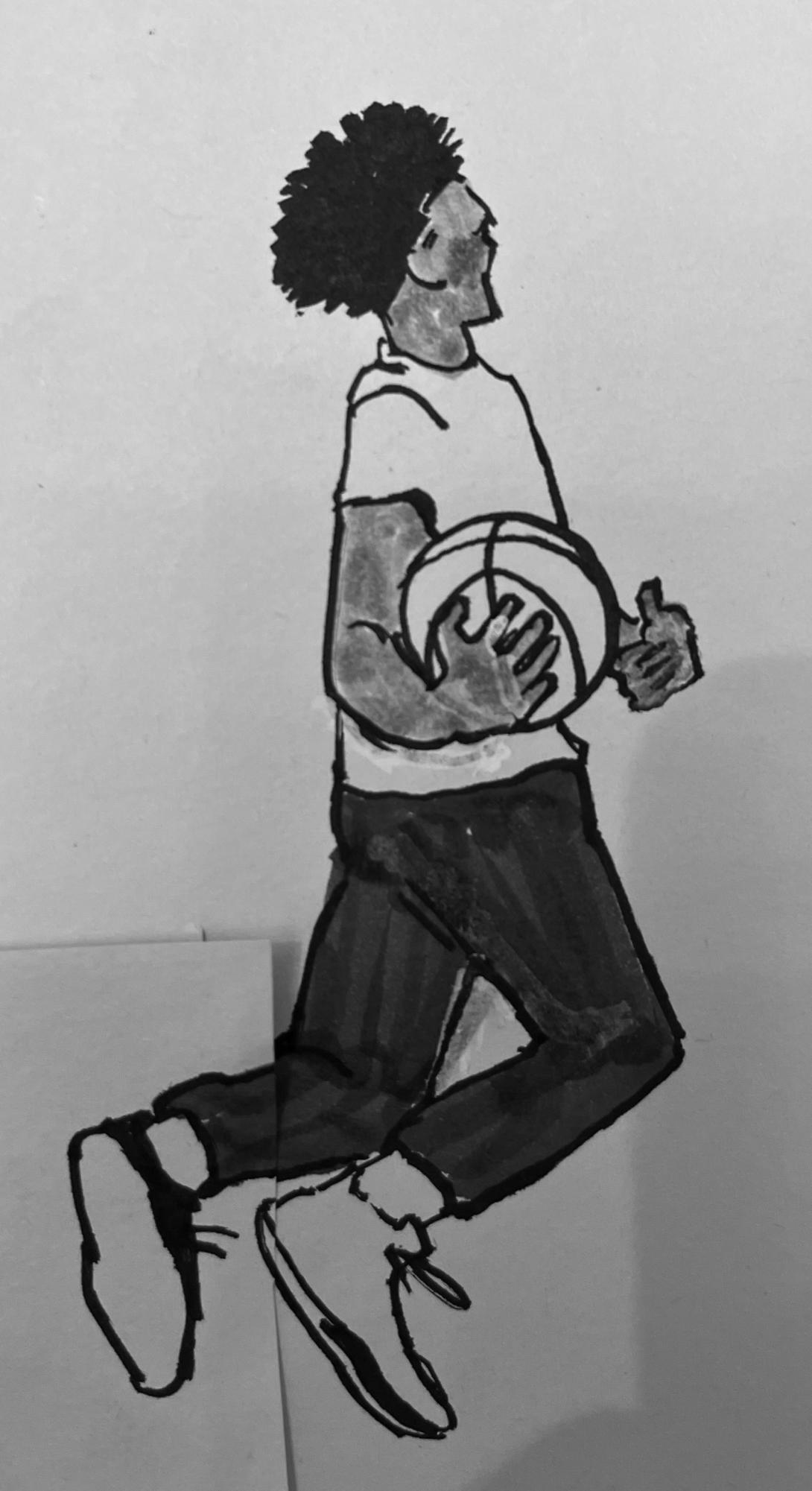 Varsity has almost a full roster to fill after last year's losses, but only five players can be on the court. Despite the competition for playing time, the transfers have already connected with the returning players. "I think it's pretty easy to bond with anybody over basketball," Kanhukamwe said. Jamari Harris, a senior transfer from Kentridge High School, sees a leadership role for himself. "We're older so we're going to be role models for the others," Harris said. Kanhukamwe and Harris aren't concerned about finding a place on the team, and at the end of the day, the whole team has the same goal. "I know my place on the team, they know their place on the team, and we all have one goal, to win the state championship," Jones said.
Graphics by Cameron Rose Hoffman