COP27 Breakdown
Loss and damage take center stage in this year's UN climate conference.
This year COP27 was located in the Egyptian city Sharm el-Sheikh, hosting representatives from over 190 countries to deliberate on world climate policy. The United Nations Framework Convention on Climate Change (UNFCCC) COP, or Conference of Parties, serves as a formal meeting to assess progress and problems related to climate change every year. On November 20, after 14 days of intense deliberation, this year's COP panel agreed to provide compensation to countries struggling with loss and damages from the devastating effects of climate change, such as tropical storms, water levels rising, earthquakes, droughts, and more. Along with providing relief and aid, this agreement will include funding technology to help affected countries recover, and establishing a 'transitional committee' to handle the funding arrangements and the future funds for COP28. Although there are many parts of this agreement that require further negotiation –like specifics about where the money will come from and where it will go – hopefully this plan will help give support to countries who are carrying the brunt of climate change. 
Every part of the planet has been affected by climate change. The Central Pacific Island countries are being faced with the crisis of rising water levels, an issue that ultimately leaves them without resources or solutions. This year Pakistan faced extensive flooding, leaving one third of the country underwater, followed by intense droughts that baked the earth during the spring harvest. Eastern Africa has been experiencing extreme droughts, while lower parts of the continent have been continuously flooded; Both catastrophes left much of the African Continent in economic decline. While numerous countries are struggling, Europe's latest economy report shows they increased their carbon footprint 4.5 percent in the last year. Countries like Germany are experiencing a fall in energy consumption, but a rise in carbon emissions, putting a strain on the government to get back on track and follow through with previous climate related promises. 
Much of COP27 was ironing out commitments that were made at the previous COP26 in Glasgow, Scotland, one such being the Global Methane Pledge. Garnering more than 150 countries' signatures, the Global Methane Pledge plans to cut current Methane emission levels by 30 percent by 2030. Methane, a potent greenhouse gas, can be reduced much easier than carbon emissions because of its singular source–natural gas leaks. If achieved, 0.2 degrees Celsius of warming could be avoided by 2050. The United States and Brazil have signed on to the pledge, accounting for two out of the five countries that produce the most methane in the world, along with China, Russia, and India. 
Polarizing politics have affected COP27 greatly, from shifting world leaders to the war in Ukraine. Brazil recently elected progressive candidate Luiz Inacio Lula da Silva who is dedicated to preserving the Amazon Rainforest of his home country. This is a stark change from the previous Jair Bolsonaro administration, which condoned widespread deforestation. Lula committed to implementing a mass reforestation of 12 million hectares, and has called on wealthy countries to donate to The Amazon Fund which would help preserve this biome. The United States' now Republican-controlled House will certainly restrict the 11 billion dollars that Biden pledged last year to global climate finance, in which 1 billion has been passed so far. 
Leave a Comment
About the Contributors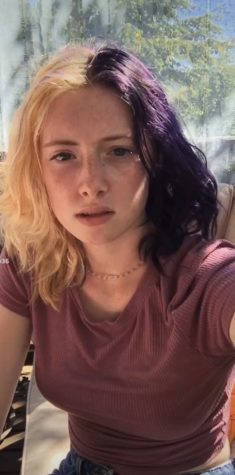 Lea Shaw, Staff
Lea (she/her) is a junior at Garfield. She spends much of her time running for Cross Country and Track. When she isn't at school or at practice, she...
Lillian Small
Lillian is a senior and this is her first year on the messenger. She enjoys playing music with friends, knitting, sewing—and no, she will not hem your...