An Evolution in Filmmaking
A review on the incredible new movie, Black Panther: Wakanda Forever
Although the Black Panther star Chadwick Boseman sadly passed away in August of 2020, the series lives on with Black Panther: Wakanda Forever. Directed by Ryan Coogler, the movie stars Letitia Wright, Tenoch Huerta, and Dominique Thorne. The first cool thing this movie does is memorialize Chadwick Boseman without taking away from the movie itself. Another interesting thing is that the trailer doesn't even come close to portraying how good the movie is. Originally I thought that the new characters in this sequel would take away from the originality of the movie but that was not the case. This new plot beautifully ties in another minority group of pre-Columbian Aztec culture that has faced oppression and colonialism similarly to the West African civilization of Wakanda. A strong bond is formed between these Black and Brown nations as they are forced to question whether blood for blood is the solution for their losses. Black Panther: Wakanda Forever is light, fresh and has a good mix between seriousness and a playful comedic side. What makes it exceptional is the balance between real human emotion and heroicness. We know that all superheroes are supposed to be strong and able to withstand anything, but this movie also shows the reality of that pressure and allows them to break down. This makes the characters and the events feel more realistic, thus creating an incredibly strong connection between the characters and the audience.  
Another thing that makes Black Panther: Wakanda Forever phenomenal is how it incorporates Black and Brown empowerment alongside feminism. In all early Marvel movies, the protagonists are white men with white women as the love interest and little ethnic diversity. However, this shifts in the movie. It's very refreshing to see them breaking down stereotypes and giving powerful, smart, and beautiful representations of women of color. Specifically African American, Latina, and West African female representation. This is seen in characters like technological mastermind Shuri, leader of the Royal Guard Okoye, the Queen of Wakanda Ramonda, it introduces new characters like Riri Williams (aka Ironheart, Iron Man's new successor) who is an amazingly young and gifted African American woman. It also introduces Namor who is the king of the underwater kingdom of Talokan. The representation that the Talokan kingdom and these women have in the movie renders a new era of ethnically diverse cinema, an evolution in filmmaking. This is important for Black and Brown people, especially women of color, who will be inspired by these characters and continue to break down their stereotypes. Black Panther: Wakanda Forever,  will leave you ruminating and at a loss for words, but make sure you don't miss the mid-credit ending scene! When you watch this movie you will appreciate the captivating plot full of twists and turns, the amazing cultural representation, the stunning cinematography that beautifully captures the incredible settings and most importantly the incredible characters that show a shift in the right direction for all movies to come. 
Leave a Comment
About the Contributor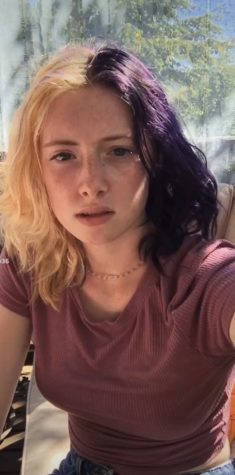 Lea Shaw, Staff
Lea (she/her) is a junior at Garfield. She spends much of her time running for Cross Country and Track. When she isn't at school or at practice, she...