Photo Focus
Close-ups on Garfield student photographers.
Whatever the occasion may be; senior portraits, family photos, or a cute Instagram post. Everyone wants their photos to be high quality and professional looking. To fill this market, many young photographers offer professional-looking photograph services to their communities. By combining creative skills and entrepreneurship, these student photographers have turned a hobby into a hustle.
Maxine Embry, a Garfield senior, started her freelance photography business over quarantine. Her passion for photography began when she was only five-years-old, playing and experimenting with cameras in her house. They have always been a major part of Embry's life because of her dad's career as a videographer.
The first time Embry was paid for her photography was in her freshman year. However, it would take her a while to realize that she could turn photography into a business.
"I didn't think that people would actually pay me for it," Embry said. "I didn't think people were going to take me seriously if I were to put my price up there. I was scared to put a price to my work because I don't really like asking for money." 
Bored and wanting to be creative, Embry started up her freelance photography business over quarantine. Her website began as just a portfolio and grew into a business. When she first started freelance photography, Embry's prices were much lower than other photographers.
"I live in the [Central District], and it's getting gentrified, so I want to make sure that my prices are affordable and they don't scare away clients," Embry said.  "I really want to be accessible to my community; people of color, teenagers, and families with low income. I want to give everyone the opportunity to have good and professional-looking photos."
Eventually, as she became more experienced, Embry raised her prices.
"You're worth more after all the experiences, after all the knowledge you have, and after all the expensive equipment."
Currently, Embry is expanding her business in many ways. A client can add a video montage and a style consultation to their package. She is also renting out a studio for her 'Holiday Mini' photoshoots.
"All the money that I earn from doing shoots goes back into the business. So I buy new equipment and I rent out studios," Embry said. "I want people to know that their money is going to a good cause and they're helping me with college and an apartment in the future."
Embry shared her struggles with people trying to take advantage of her for free photoshoots.
"They think that because we're close, they can get a free shoot," Embry said. "Sometimes it's hard to decide who's actually there supporting you and maybe deserves a discount."
Despite not being passionate about school, photography became Embry's motivation to do schoolwork. 
"I can't go out and do shoots if I don't have this many A's or whatever," Embry said. 
Embry is applying to Cornish College of the Arts for photography. After college, she hopes to do more work in photography with bigger models and companies.
To book Maxine or see her work, check out her Instagram, @maxineevephotos, and her website, www.maxineevephotography.com.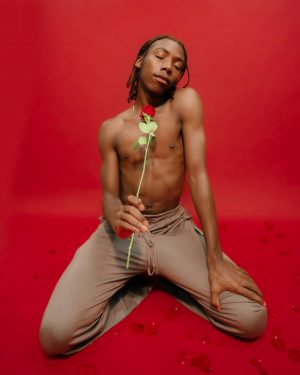 Kaelin Silas, a Garfield senior, is another student photographer.
She is self-taught, learning through YouTube photography videos, and her dad, who was a film major in college. Silas started doing photography as a hobby in middle school, taking photos with friends.
This fall, Silas realized that she could turn her hobby into a job by taking senior photos for her peers. 
"I would say I've been doing about three portrait sessions a week," Silas said. "I would be down to do normal portraits if people want them, but right now it's only senior photos because they're due on the 30th."
Portraits include a picture of the senior, a baby photo, and a newly added photo to express the frustration of remote learning with 'Senior Tears.' These senior photos can be submitted to the yearbook online. 
When advertising senior portraits on her Instagram, Silas prices photoshoots on a sliding scale from about zero to fifty dollars. A few clients have even opted to pay Silas $100 for her portraits.
"It validated the efforts I put into it and my skills," Silas said. "[It] felt really good. I was just surprised that people thought [my photos] were worth that much."
Along with senior portraits, Silas continues to have fun with photography through photoshoots with her friends. One of which won an award for the 2020 International Photography Awards in the category, 'Portraits of People'. The winning portrait depicts two of Silas' friends with magazine cutouts on their faces. 
"I like doing photos like that of people," Silas said. "I like to make them look interesting with cool clothes, and cool lighting, and cool makeup."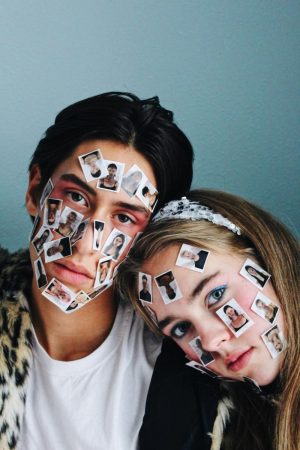 Although Silas doesn't plan to pursue photography in college, she will continue doing photography as a hobby. In addition, she plans to minor in studio art in college.
To book Kaelin, check out her Instagram, @kaelin.dynamite.
To submit senior photos to the yearbook, head to linktr.ee/ghsarrow.
Leave a Comment
About the Contributor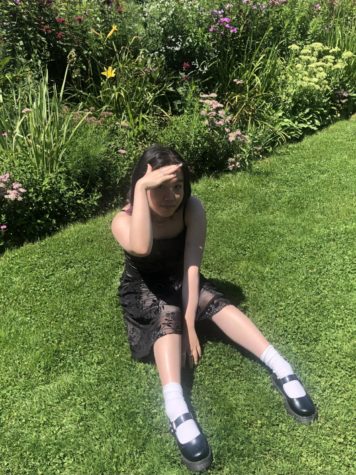 Nhu Tat, Editor in Chief
Nhu is a senior at Garfield High School and Managing Editor of The Messenger. She is committed to accurately representing the diverse Garfield community...